68 Cooke Street

Plainville, CT 06062-1899

Phone  860-747-6881

Fax   860-410-1095

Email MHParksinc@aol.com

Contact our sales representatives for an appointment:

Main office

Deborah 860-747-6881

​Naugatuck, Bristol

Plainville & Prospect

Tracy 860-793-2500

email:

mhparksinc@aol.com

Homes For Sale

 Families and pets are welcome in our "all age" communities.

Click on the RED links below for more details on each home for sale.

All Buyers must be approved by Mobilehome Parks, Inc. prior to purchase.

All homes subject to Park Rules and Regulations.

Due to Covid-19, here are the sales protocols we have put in place.  Thank you for your cooperation, we want you and our staff to be safe. 

1. A sales representative wearing a mask will meet you at the home you are viewing.

2. You must wear your own mask at all times and please leave your purse locked in your vehicle.

3.  The sales representative will unlock the home, opening all the doors.

4.  At the doorway you will receive a pair of disposable gloves.  When viewing the homes, do not remove your mask or gloves and please do not touch anything.

5. When you exit the home you will remove your gloves and dispose of them in a bag provided.

6.  Social distancing of a minimum of 6 feet is required on all home viewings.

#50 Harmony Acres

Prospect CT

SOLD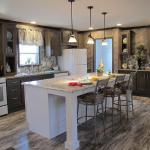 #47 Idleview Park

Naugatuck, CT

SOLD

#140 Harmony Acres Park

Prospect CT

SOLD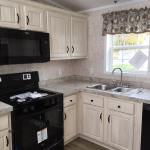 #157 Harmony Acres Park

Prospect CT

SOLD

Plainville, CT

New 2021 home 

on order

Prospect CT

New 2020 home $72,500

#71 Harmony Acres Park

Prospect CT

Sold

#14 Harmony Acres Park

Prospect CT

SOLD

 Chicopee, MA

$105,000 + 6.25% MA Tax

#14 Idleview Park

Naugatuck, CT

SOLD 

#2 Liberty Park

Plainville, CT

Sold

#0 Idleview Park

Naugatuck CT

SOLD

#37 Idleview Park

Naugatuck CT

Off Market

Prospect CT

New Listing $43,900

Under Deposit

Plainville, CT

New 2021 home 

on order